High resolution graphics on the PlayStation®4 and Nintendo Switch™ for a richer and more exquisite world of Dusk.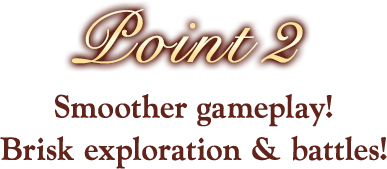 Use the new "Run" feature to dash across fields! And the "Fast-forward Battle" feature will speed up battles even against powerful enemies!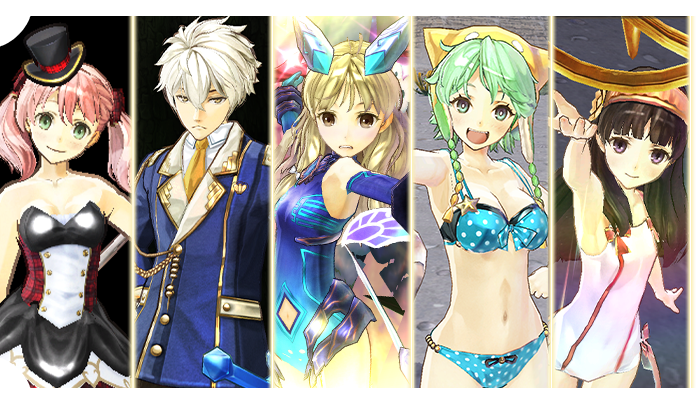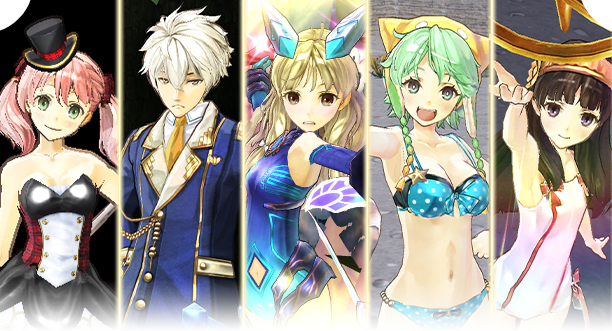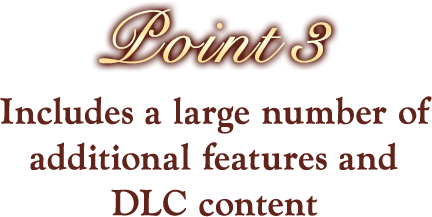 Atelier Ayesha
The first title in the "Dusk" series, set in the ruined land of Dusk. Ayesha, a young herbalist, goes on a journey to find her missing sister Nio and unlock the secrets of alchemy and the glowing flowers.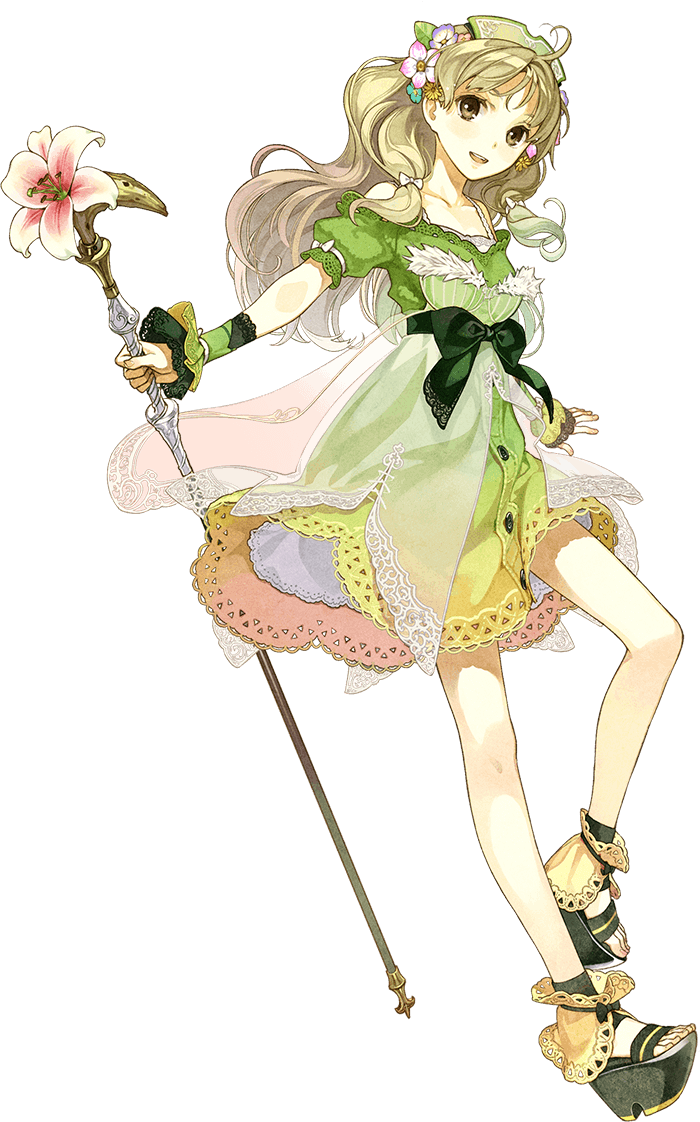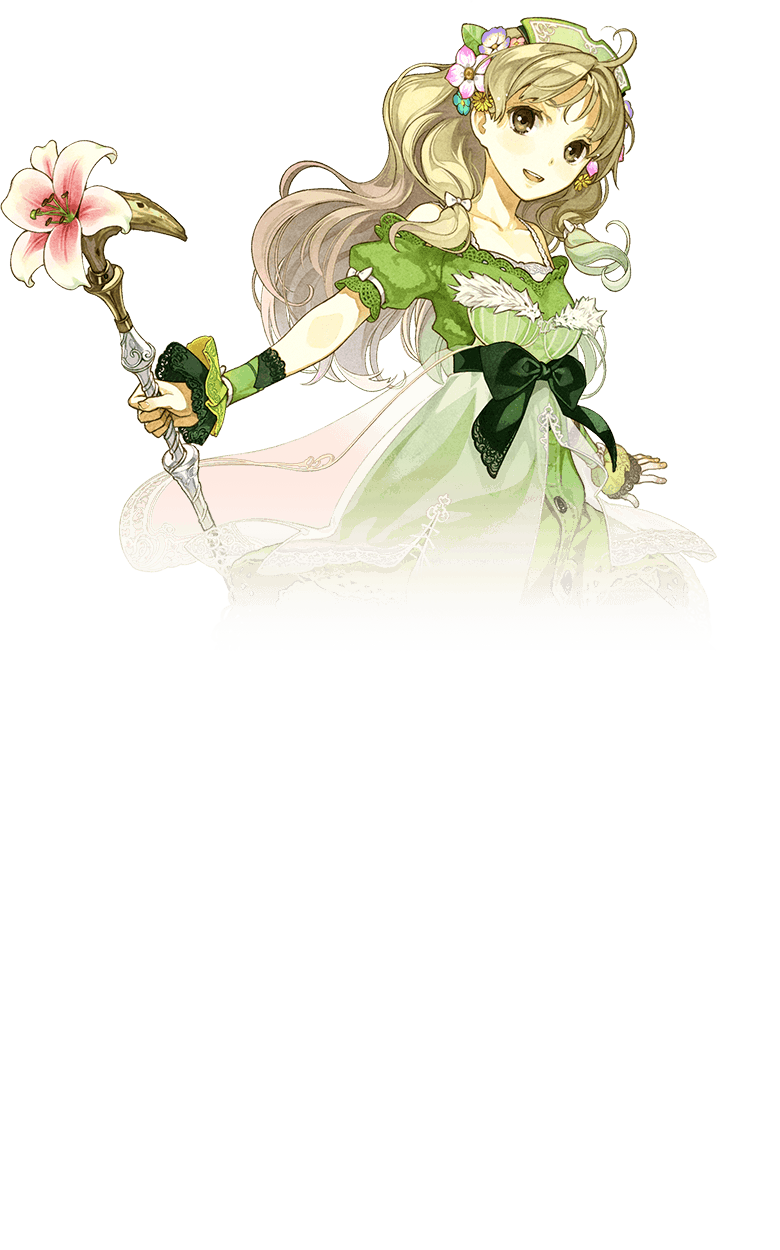 Ayesha Altugle
CV (JP): Marina Inoue
CV (EN): Erika Harlacher
An earnest girl with a big heart, Ayesha spent her days in a remote atelier making medicine using herbs and rare plants. However, after learning that her missing sister was still alive, she sets out on a journey to bring her back home.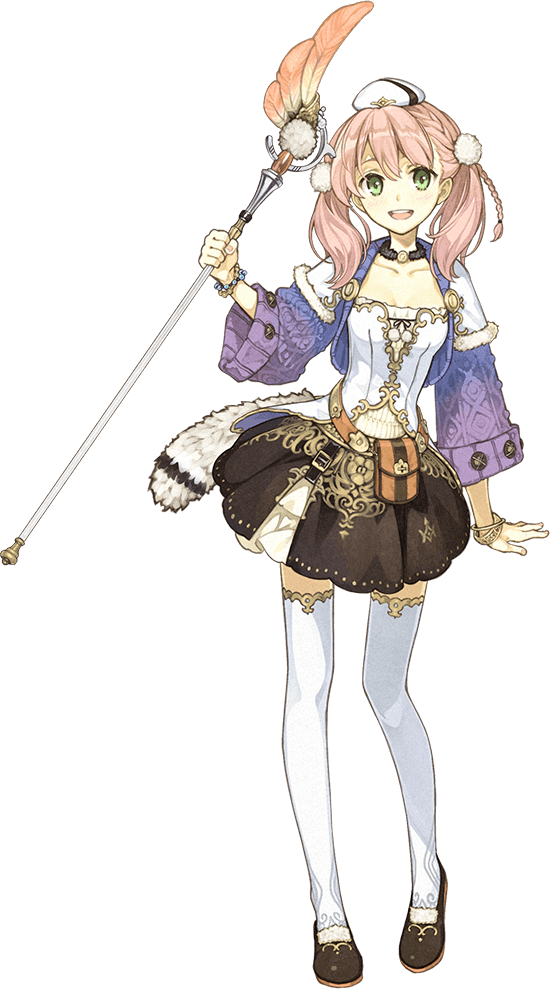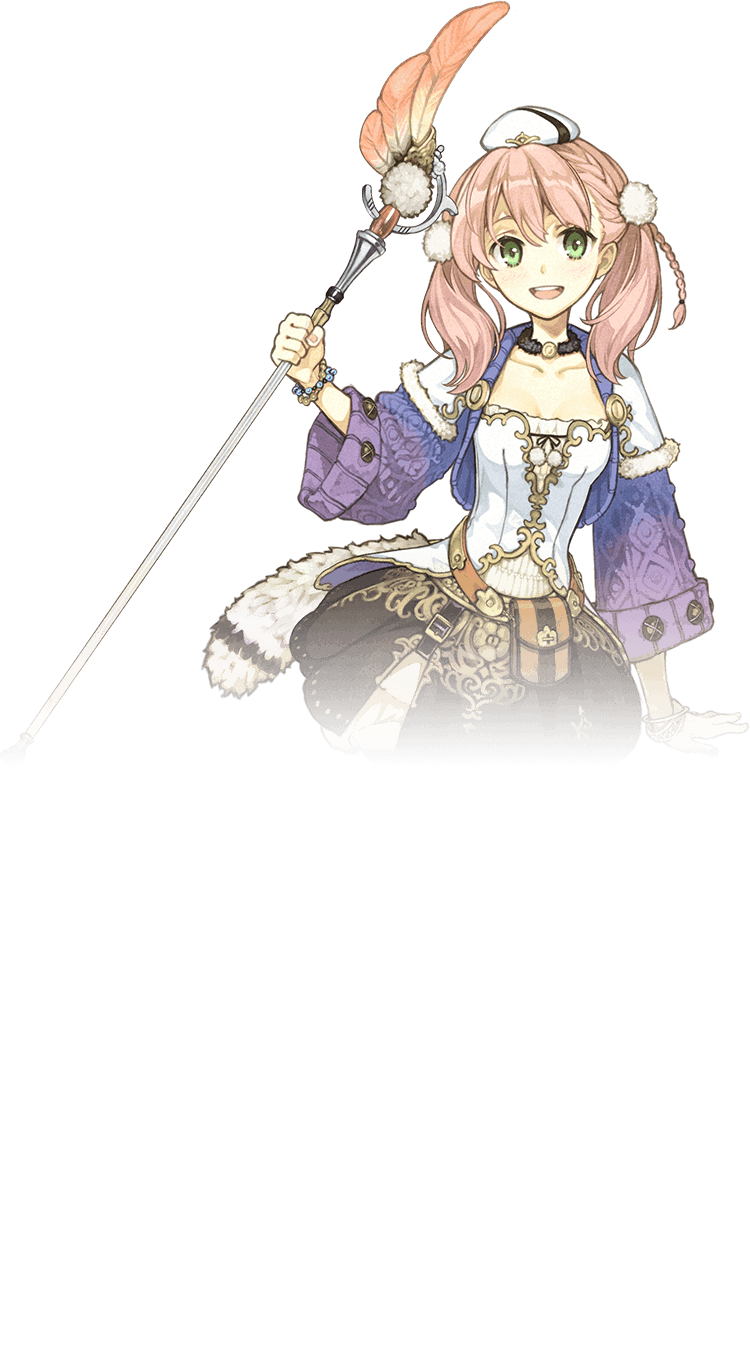 Escha Malier
CV (JP): Rie Murakawa
CV (EN): Marieve Herington
The bright and lively new officer of the Development Department, Escha wants nothing more than for her alchemy to help make others' lives easier.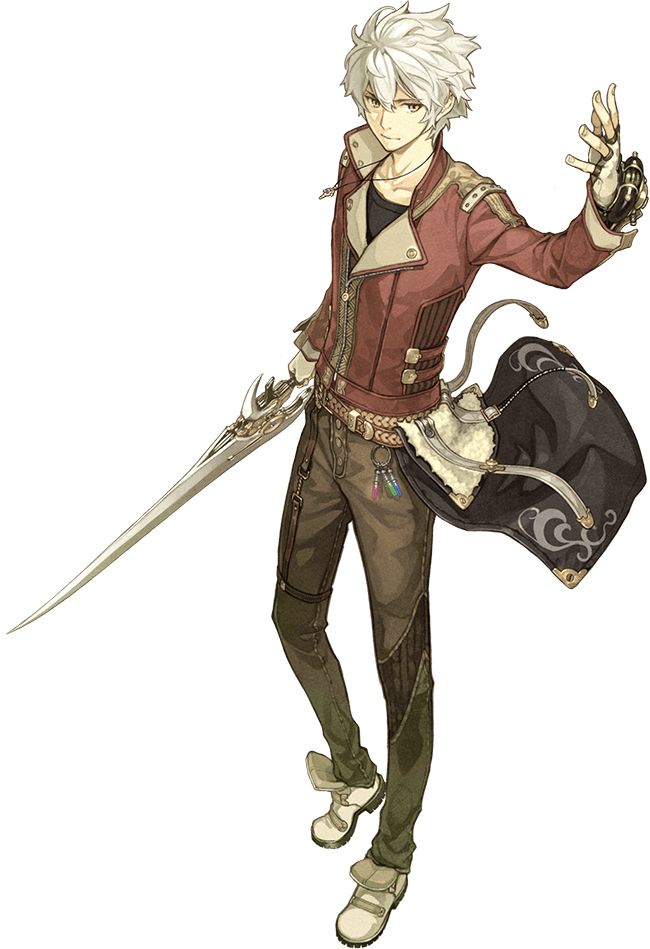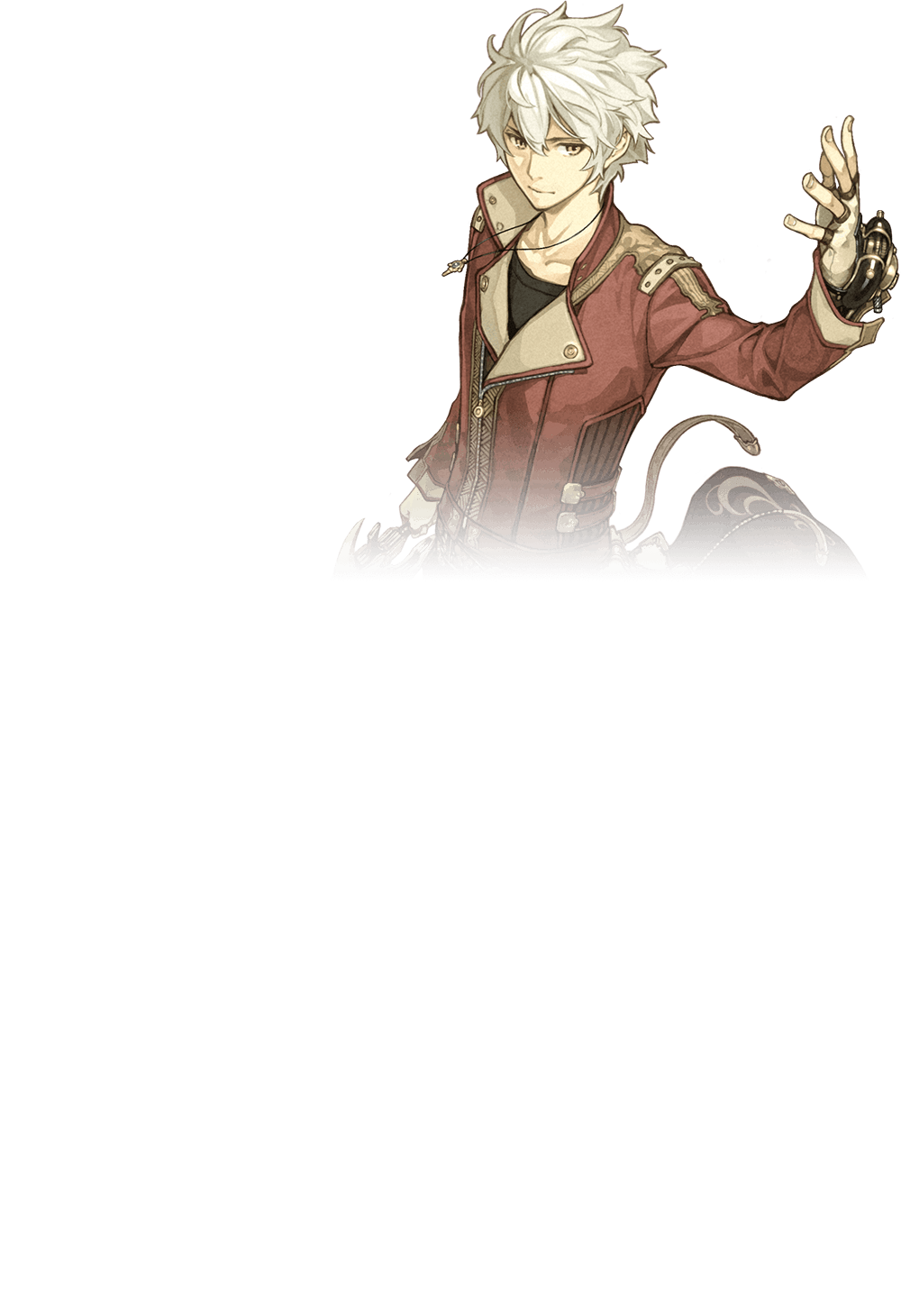 Logix Ficsario (Logy)
CV (JP): Kaito Ishikawa
CV (EN): Max Mittelman
A serious and efficient young official dispatched from Central City, Logy is reassigned to the Development Department despite his knowledge in the newest alchemy techniques.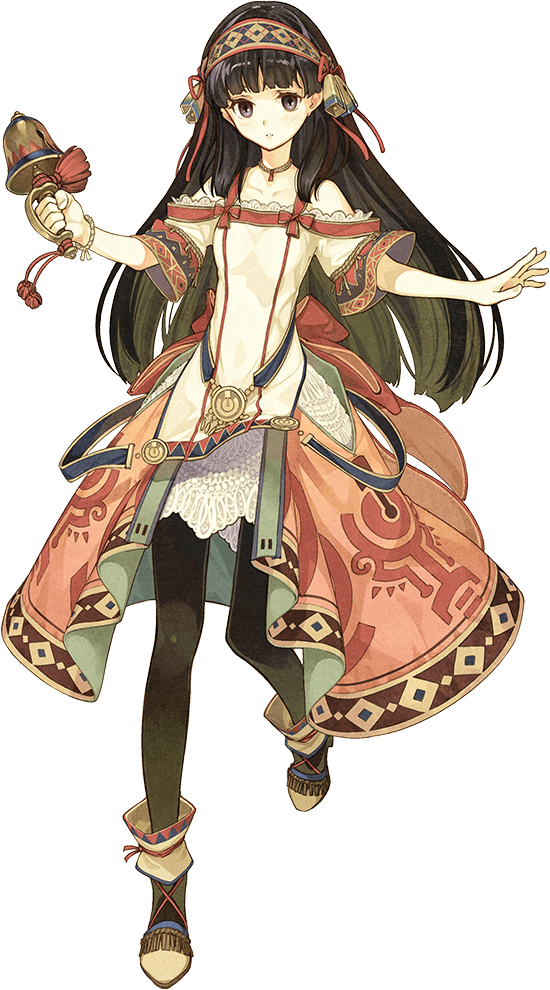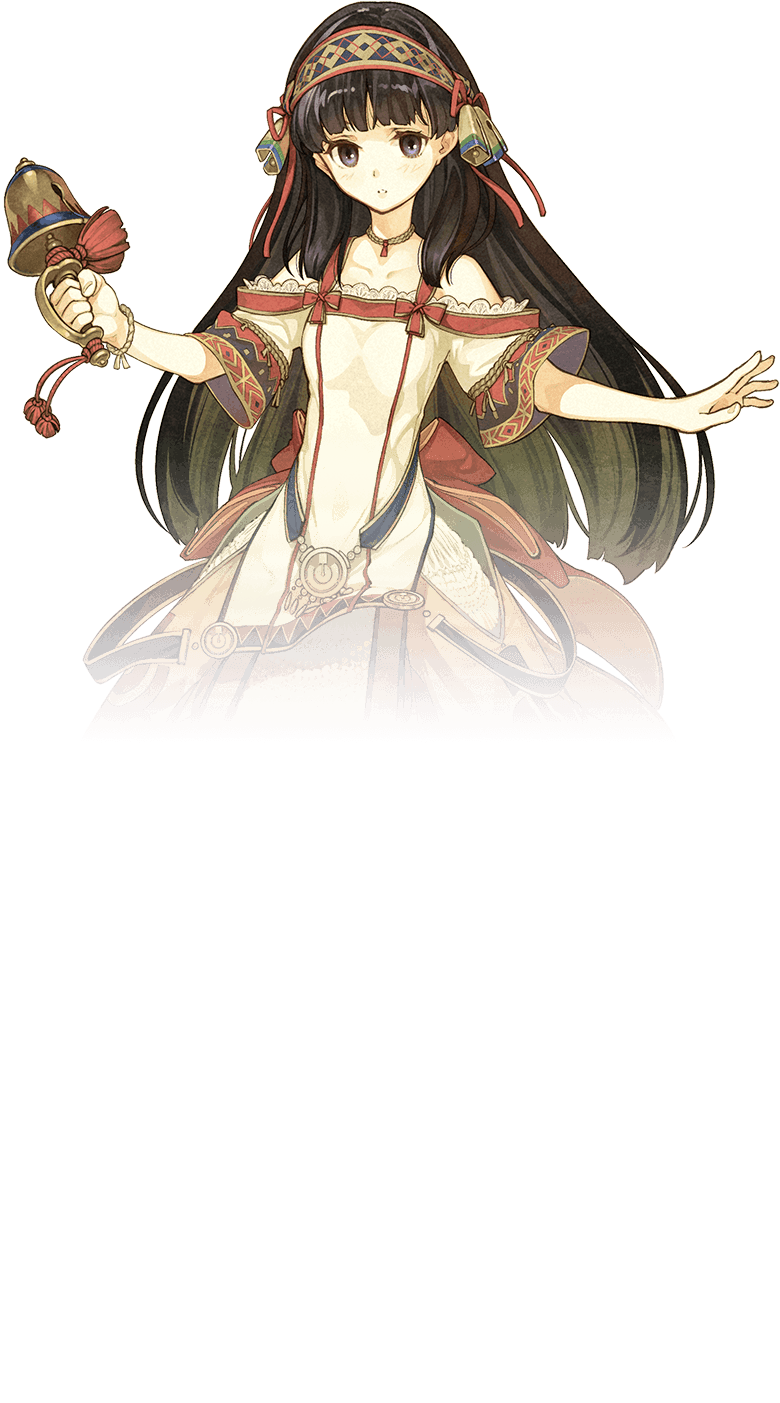 Shallistera
CV (JP): Kotori Koiwai
CV (EN): Shelby Lindley
Calm yet earnest with a strong sense of responsibility, Shallistera is the daughter of the chief of a traditional ship clan. As a severe drought ravages her homeland, she sets off to the distant oasis city of Stellard to find assistance.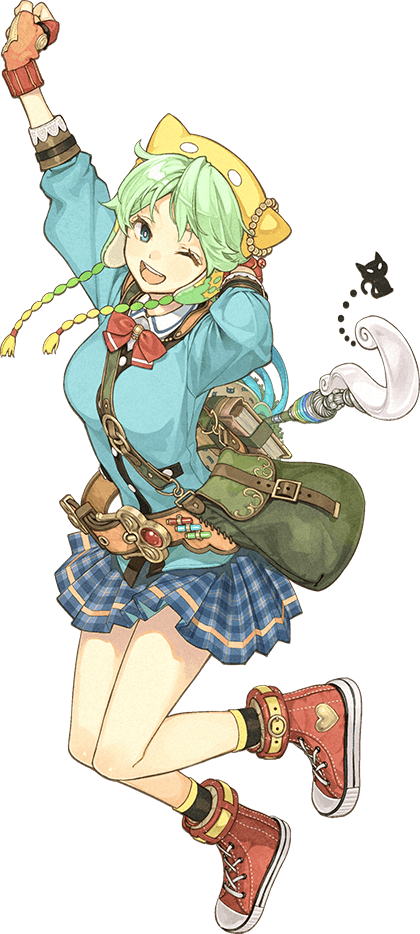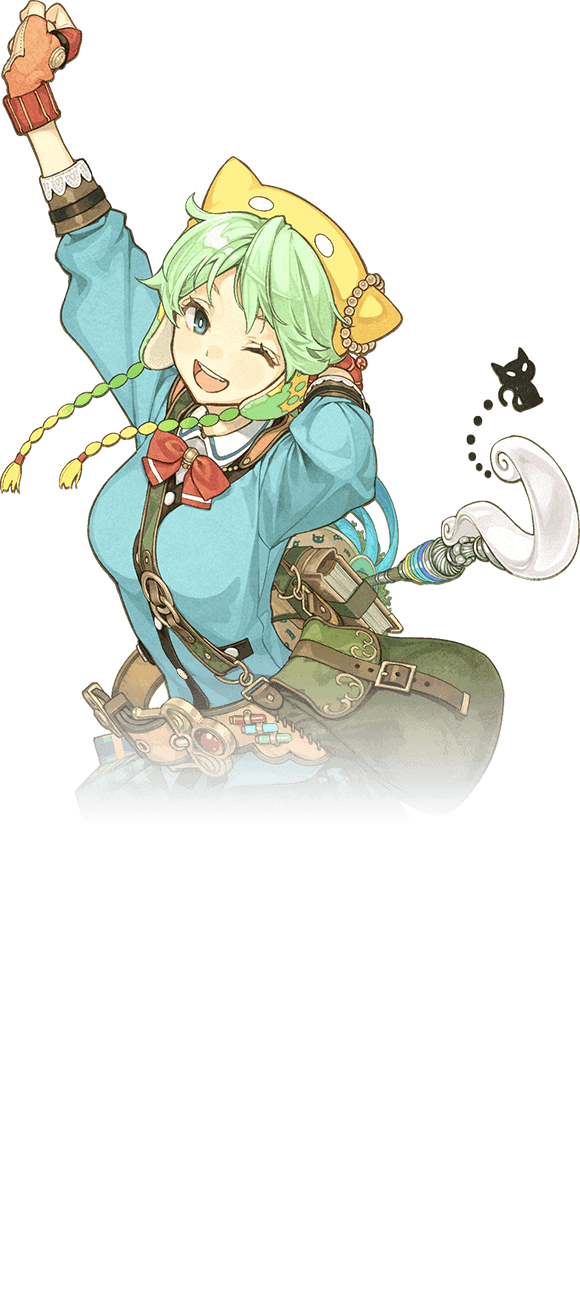 Shallotte Elminus
CV (JP): Sumire Uesaka
CV (EN):Sarah Williams
Bright, cheerful, and often acting without consideration, Shallotte is the owner of her very own atelier. Although she currently only gets menial jobs, she dreams of one day "hitting it big".
Atelier Shallie
The third title in the "Dusk" series. Shallistera, burdened with a mission, and Shallotte, a girl with a grand ambition, join together in search of the secret of the "Dusk" to fulfill their own dreams. Explore as Shallistera or as Shallotte to discover the full secret of the "Dusk".


Known for his beautiful illustrations, Japanese illustrator Hidari designed the full-of-life characters of the "Dusk" series.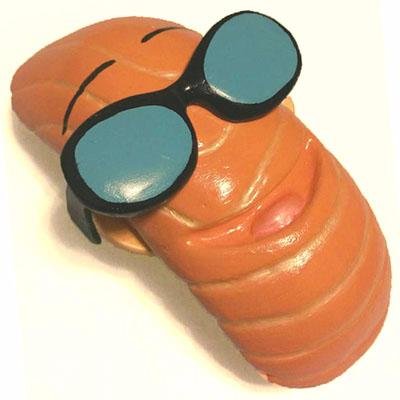 Profile
Hidari
An illustrator who works in various fields - from character designs for console and mobile games, illustrations for light novels, to concept designs for animated series. Among his works from the Atelier series, "Atelier Escha & Logy" was chosen to be adapted into an anime. Most recently, he created the character designs for "The Magnificent Kotobuki" anime series.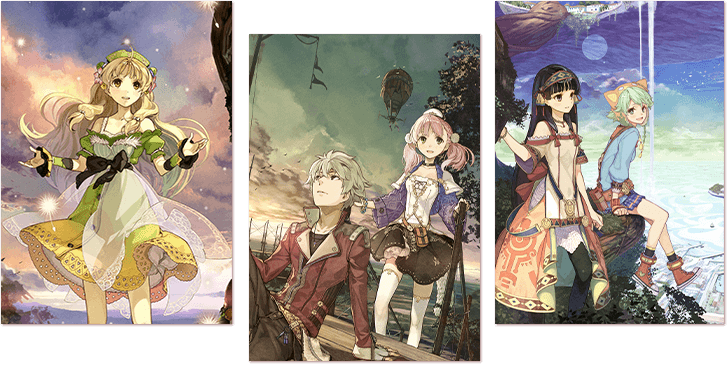 Atelier Dusk Trilogy Deluxe Pack
Atelier Ayesha: The Alchemist of Dusk DX
Atelier Escha and Logy: Alchemists of the Dusk Sky DX
Atelier Shallie: Alchemists of the Dusk Sea DX