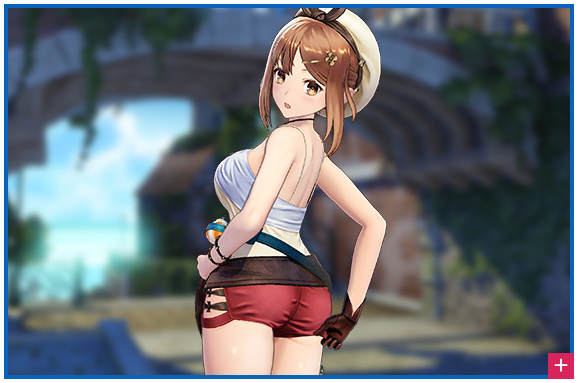 Ryza's costume
"Summer Adventure!"
This cool outfit for Ryza can be used in event scenes and battles is a perfect match for a hot summer. Enjoy this refreshing look for Ryza!
- Available through the PlayStation™Store, Nintendo eShop, and Steam store.
- Free download period for PS4/Switch: 1 November – 15 November, 2019 / Steam: 29 October – 12 November, 2019.
- This item may become available for purchase at a later period.
- Image is for reference only.