The Flow of the Game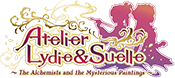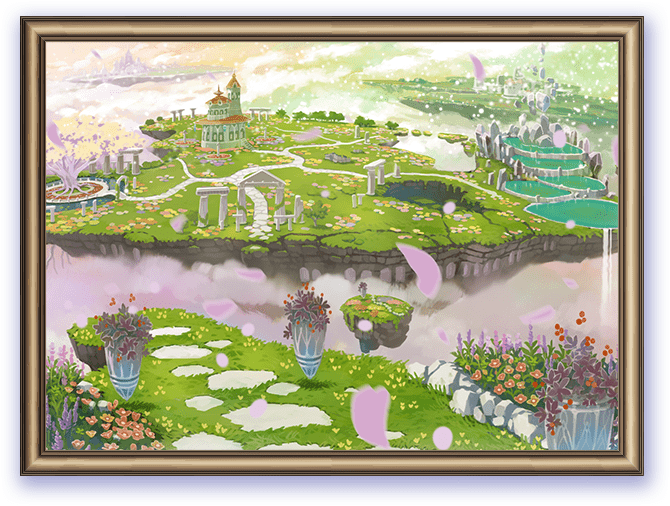 The discovery of themysterious worldswithin paintings
The twins' destiny is changed by the discovery of
a mysterious painting in the basement of their atelier.
With the progress of the story,
they will come upon more and more
of different paintings and their worlds...
Captivated by the mysterious paintings,
in no time Lydie and Suelle are pulled into their worlds.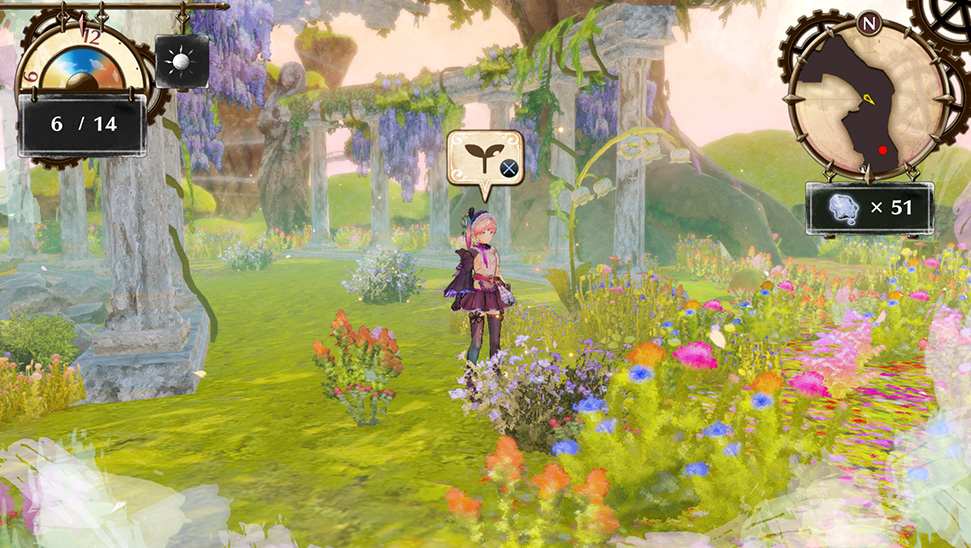 In each world within a painting, they find many ingredients,
including some rare ones that do not even exist in their own world.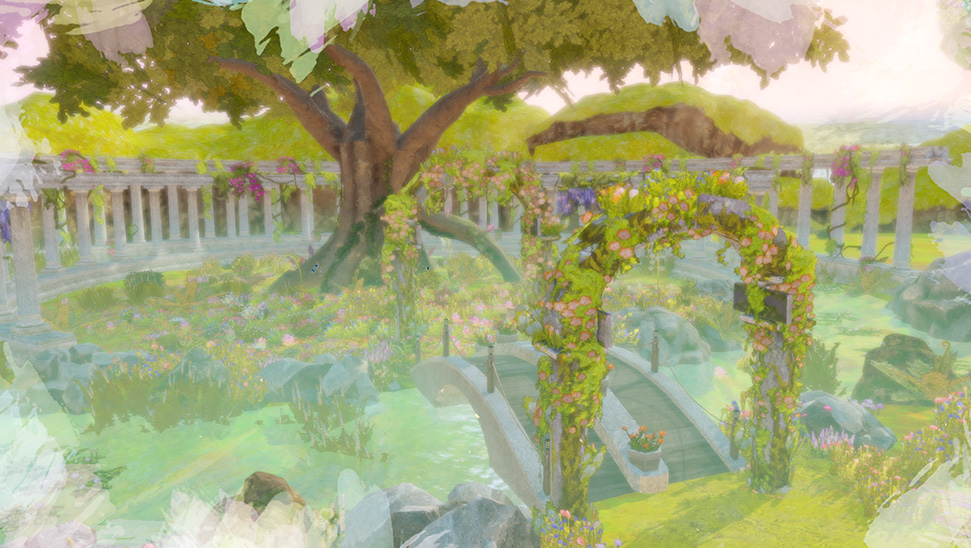 In this mysterious world flowers bloom everywhere, and a floating island is visible in the distance.
It seems like they will be able to explore freely here.
Explore the worlds within paintings andaim to make your atelier the best atelierin the kingdom!
Improve your alchemy skills by collecting rare ingredients and fighting monsters in the mysterious worlds.
Your atelier rank will raise as you complete tasks and requests presented by others!
Get to know
various people
Sea-view Hill
A hill with a panorama view of the capital and the sea.
The local church, the Church of Vegne,
and a small cemetery can be found on the very top of this hill.
Lydie and Sue are known to visit here from time to time.
Tighten the bonds with your comrades
When you spend your time in the city, you will be able to
meet more people and trigger various character-based events
that will help you find new friends and
become even closer with the ones you already have,
learning more about them. It is a good idea to be proactive
in visiting your friends and exploring the city from time to time.
The path to
increasing your Rank!
When you go to see Mireille in the Castle Entrance Hall after you complete
the goals set in the "Ambitions Journal" and raise your reputation,
she will suggest the next "Promotion Test" available for you.
By completing the tests given by Mireille, you'll be able to climb the Atelier Ranking ladder!
Ask for the test condition
Promotion Test can be focused on variety of tasks - collecting something
for the citizens of the capital or defeating monsters
who are threatening the peace.
The sign in the corner is in Mireille's own handwriting!
You thought it's all going to be as
simple as gathering some eggs?
Defending the town from monsters is
also an important part of alchemists' job!
Aim to complete the task
Sometimes the test will require submitting a number of items.
You can submit the items in portions,
and perhaps the amount and quality
will even influence your final results.
Raising your rank!
When you clear the test conditions,
you will receive your new Rank!
And now just repeat the process all over again,
until you reach the Top!
Make your atelier into the best atelier in the country
by exploring the worlds within paintings!