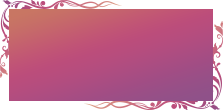 Grown-up "Alchemist of the Mysterious Journey"
Firis Mistlud
Age

??

Occupation

Alchemist/Traveler
Height

159cm
An alchemist with an immense love for traveling.
It is easy to see from her looks that she has matured
quite a lot on her journeys. Yet her friendly personality
remains unchanged. She is a very skillful alchemist,
and as soon as she opened her atelier in the city,
she has become rather popular among citizens
of Merveille.Firis has also learned
how to use a bow from her sister,
and she comes around to help Lydie and Suelle
on a request from her long time friend, Ilmeria.