Heartscapes
You can find materials and items, as well as fight battles in the Heartscape.
Blocked Areas
Some areas in the Heartscape will be blocked off.
Blocked areas can be opened by using items or by raising the characters' Talent Levels.
Returning to the School
Pressing the specified button from the Heartscape map screen will return you to the school.
Command: Return to School
PS4™
Nintendo Switch™
Steam®
Keyboard
Gamepad
B
Viewing the Heartscape Screen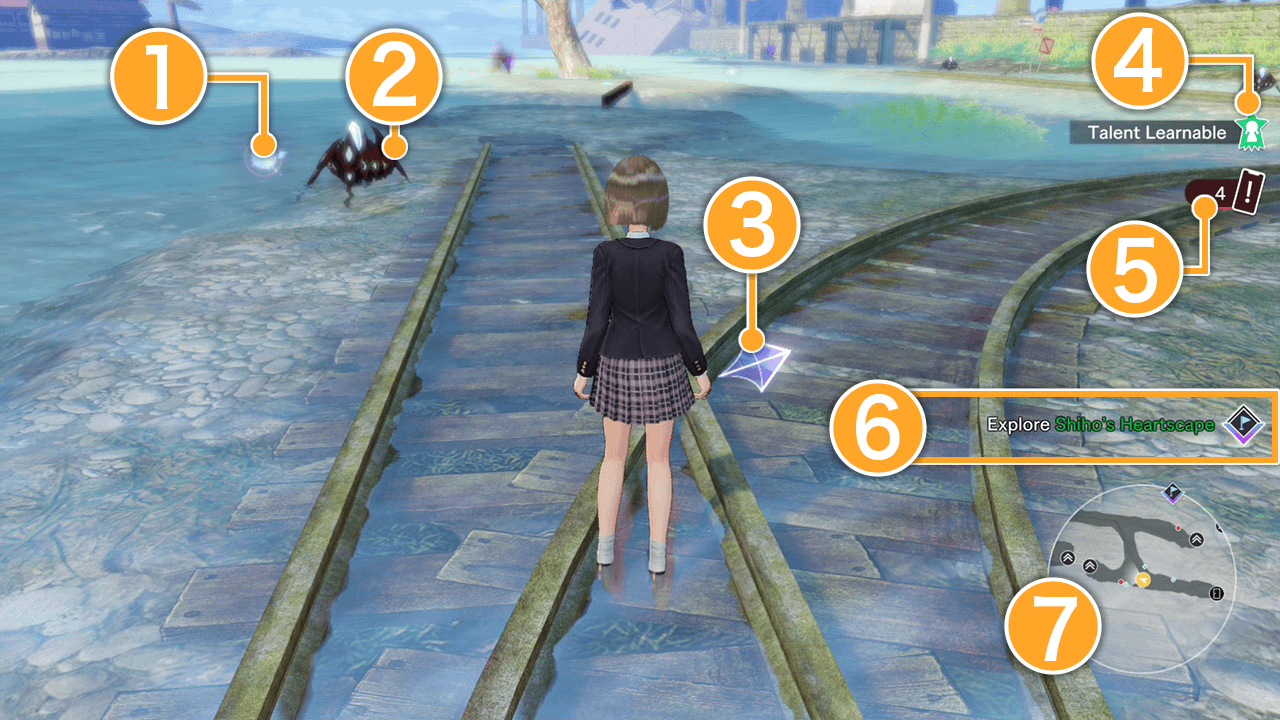 Collection Points
Use these to gain materials and items. Approach the point and press the button to use it..
Command: Examine
PS4™
Nintendo Switch™
Steam®
Keyboard
Gamepad
E
Types of Collection Points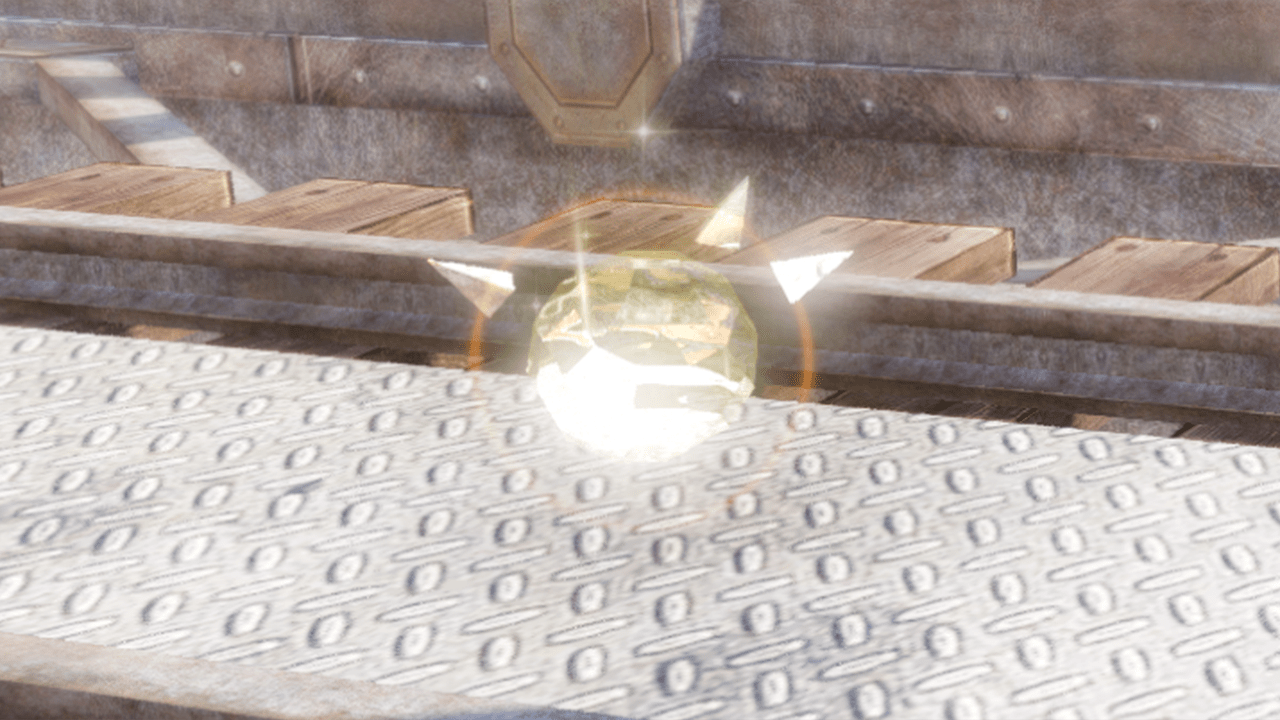 Rare Collection Points
(Number of items you can collect increases.)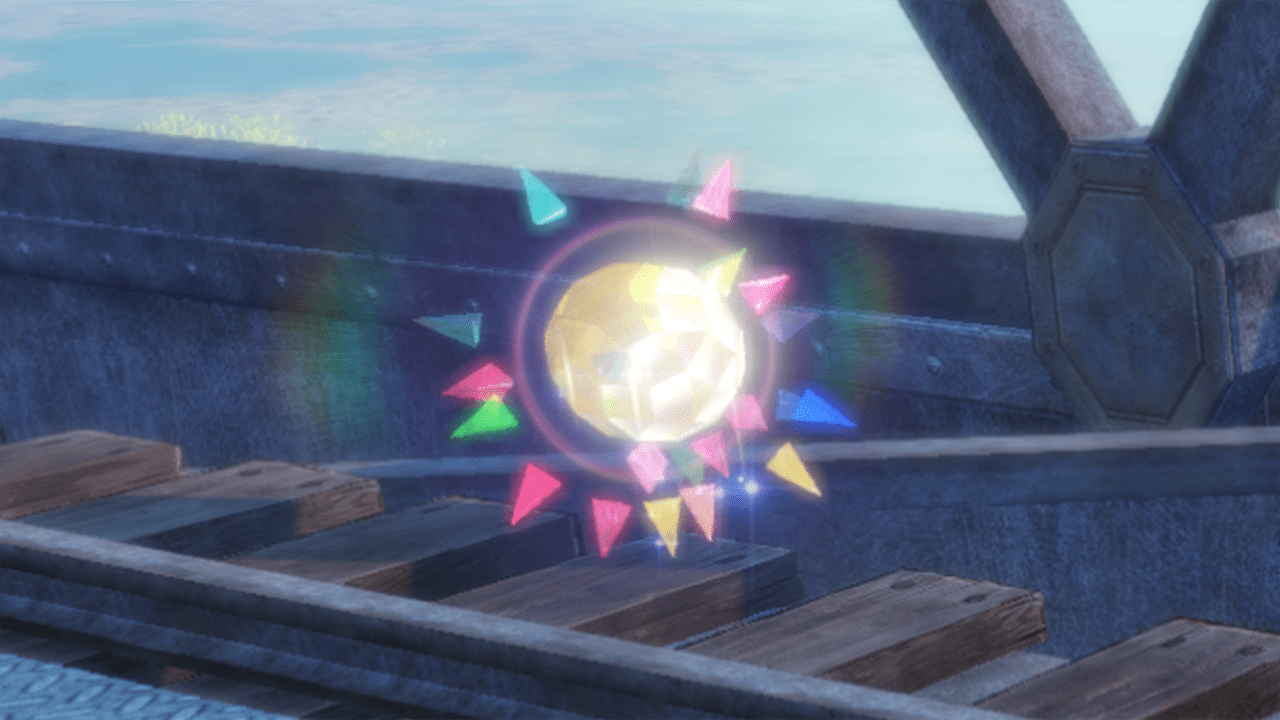 Memory Collection Points

Enemies
Touching an enemy will begin battle. Starting a battle by hitting an enemy with your weapon will put you at an advantage.
Command: Swing
PS4™
Nintendo Switch™
Steam®
Keyboard
Gamepad
Left-click

Hints
A guide to your destination. You can use hints for story quests and some requests.
You can turn hints on and off in the Requests or Summary section of the Main Menu.

New Talent Icon
Characters that can learn new talents will have this mark.
Opening the Talents section of the Main Menu and selecting that character will erase the mark.

FreeSpace! Messages
This mark will be displayed when receiving new messages on FreeSpace!.
Opening FreeSpace! and checking the message will erase the mark.

Objectives
Your objective to advance the story will be displayed.

Mini-Map
A map of the area around you. Your current position and the position of enemies will be displayed.