Main Menu
Press the specified button while in the school or a Heartscape to open the Main Menu.
From there, you can learn Talents, equip Fragments, manage your party, and more.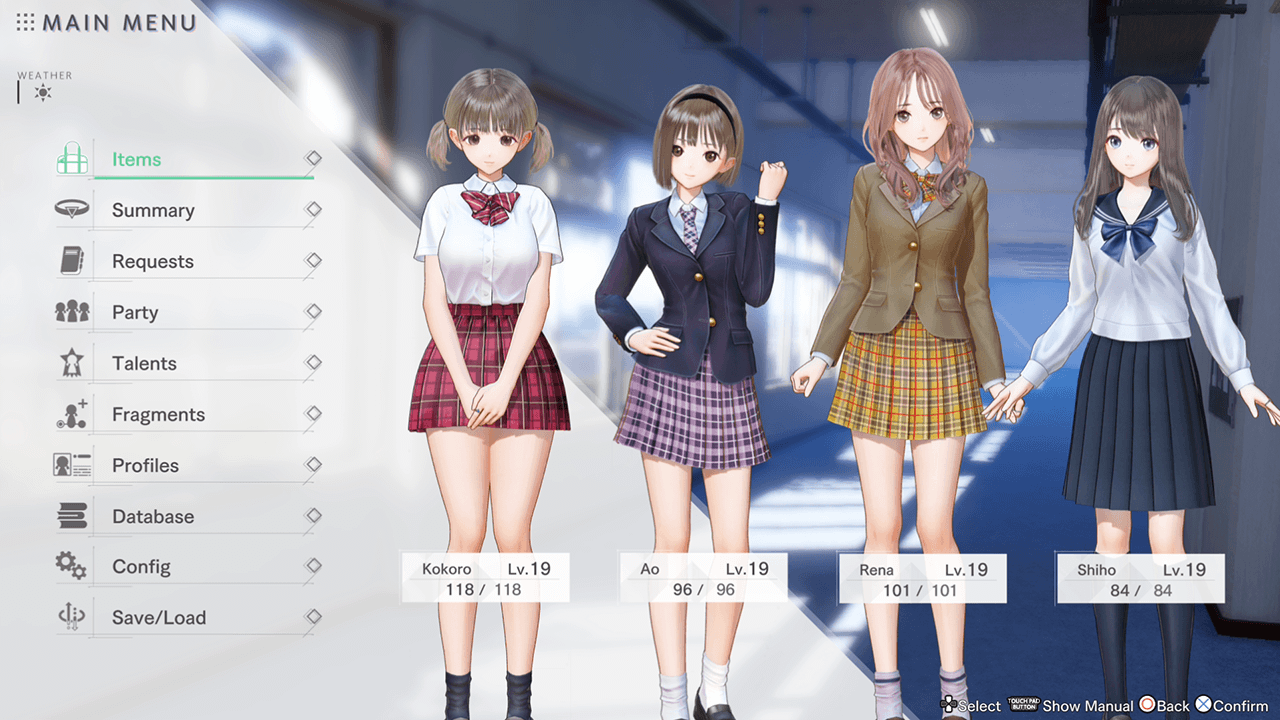 Items
View items acquired through exploration or crafting. Items can also be used from this screen.
There is a limit to the number of items you can have in your inventory.
Requests
View your requests.
Summary
View summaries recounting what has happened so far.
Party
Manage your party.
You can choose 3 battle members and 1 Supporter. The characters shown under Reserve will not take part in battle.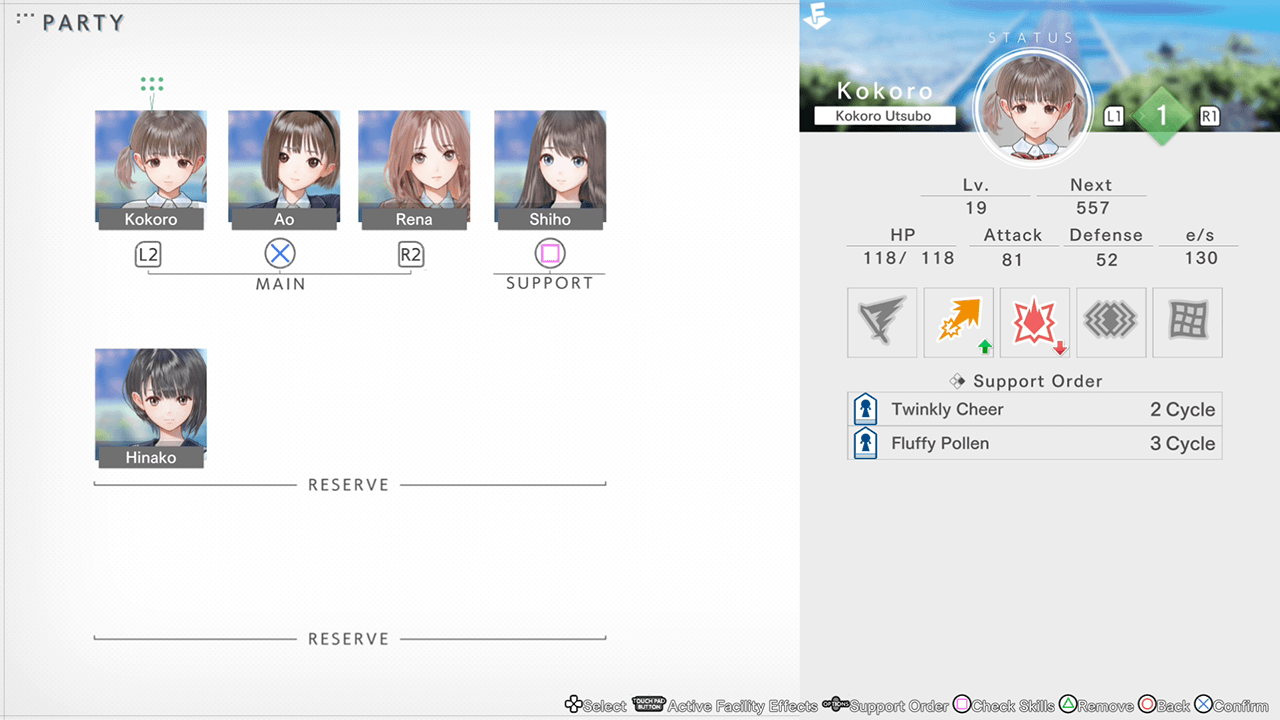 You can also change support orders. A maximum of 4 support orders can be acquired, of which 2 can be set.
Proceed through the story to unlock Supporters.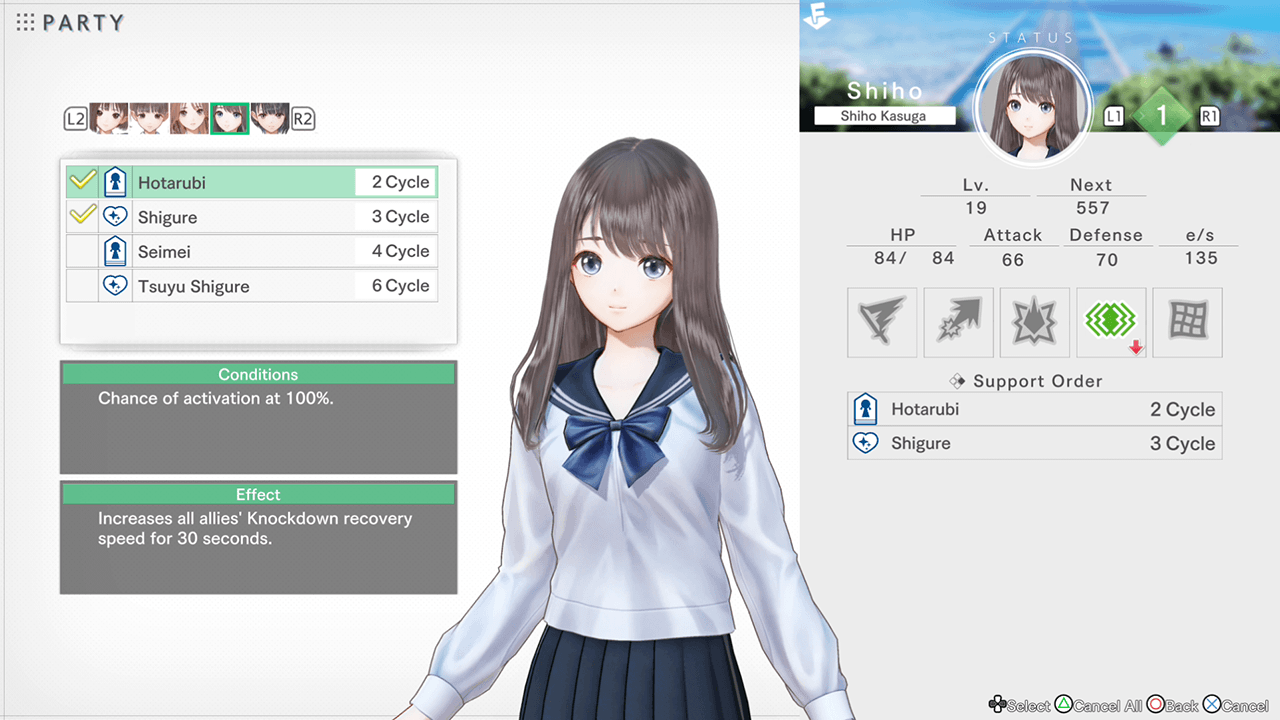 Fragments
Equip Fragments.
Profiles
View the girls' profiles.
Profiles will be unlocked as you progress through the story.
Database
View information on items, crafting, demons, Fragments, facilities, locations, and memory shards, as well as help and tips.