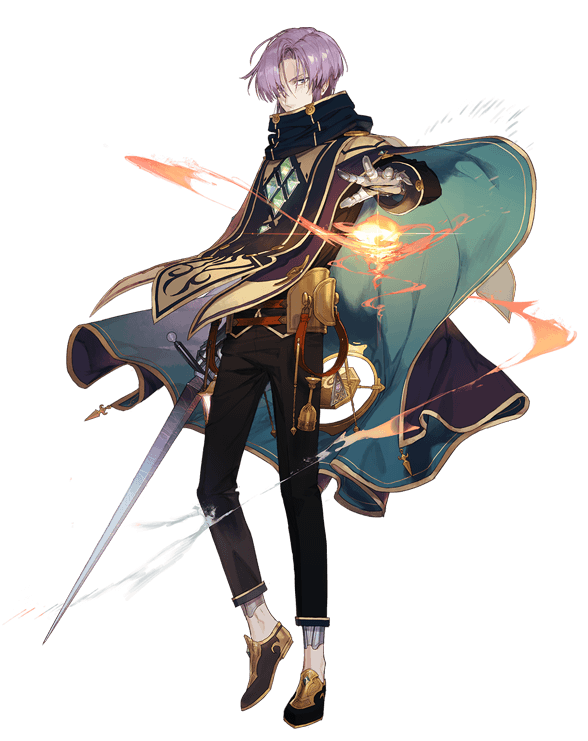 A Swordsman Who Seeks Strength
Revy Berger
Age: 24 / Occupation: Swordsman
Illustration: NOCO
A wandering swordsman who travels seeking only strength. He searches for weapons and other relics in various lands to meet these ends.

His appearance is a bit scary, but appearances can be deceiving, and he is skilled in all aspects of housework.

His personality is usually very serious, but he sometimes does crazy or astounding things. He also seems to have a few loose screws.
*Images are from the PlayStation®4 development version.