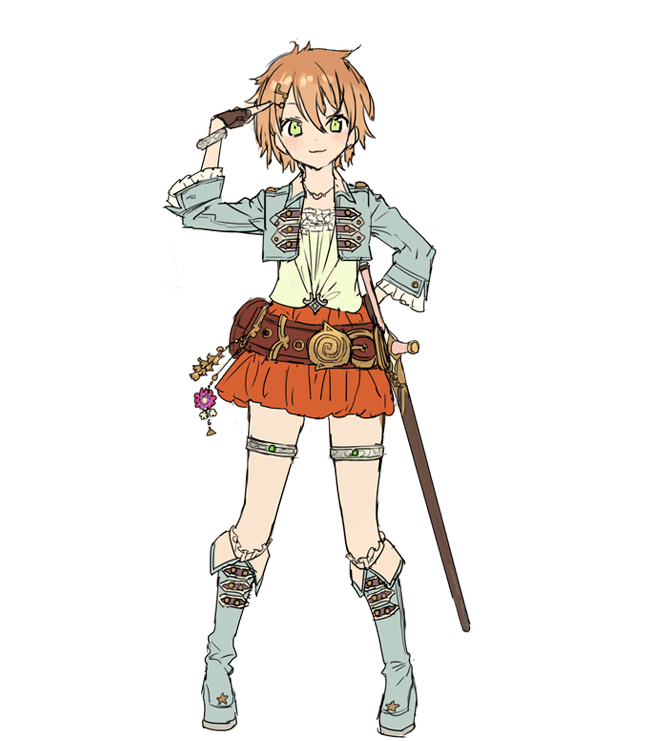 *Concept art.
A Cheerful, Lively Young Traveler
Tiana Paschen
Age: 16 / Occupation: Traveler
Illustration: NOCO
A bright and honest girl who left home on a whim to become an adventurer.

She has lots of energy, and lively in just about everything. She can never settle down, and has a hard time staying in one place for long.

She has traveled to many lands, and starts selling the items she found for her "Tiana Selection" to Firis.
*Images are from the PlayStation®4 development version.