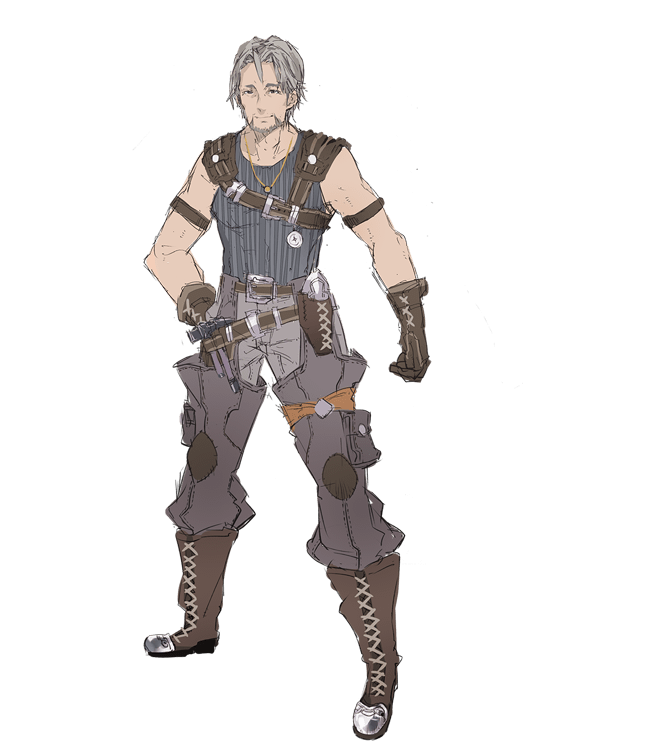 *Concept art.
A Kind Father Who Watches Over His Two Daughters
Lukas Mistlud
Age: 36 / Occupation : Miner
Firis's father. He works as a miner in the town of Ertona. He has an earnest and kind personality.

He has much love for his two daughters, but he's completely dominated by his wife Nicola.
*Images are from the PlayStation®4 development version.