Firis arrives at the exam grounds after a year of traveling. The exam to become a licensed alchemist is about to begin. It consists of a written test and practical application tests, and will gauge the experience in alchemy that Firis has gained on her journey.

After passing the exam, Firis has finally become a licensed alchemist. While she is happy about passing, she also starts worrying about what she wants to do with her life in this vast world. After speaking to the friends she met, Firis will set off on a new journey, to find her calling in life.
More Events Happen on the New Journey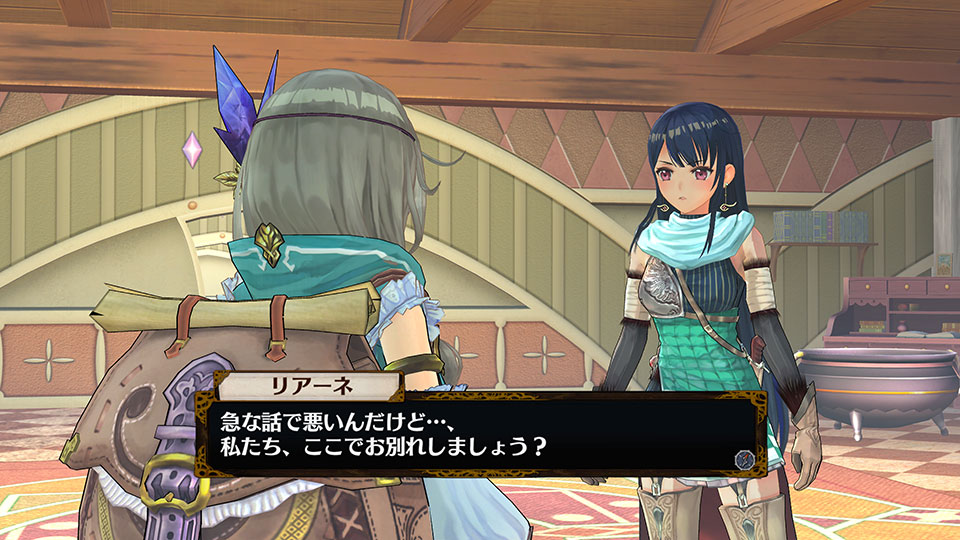 Liane spent more time than anyone traveling with Firis, but she suddenly says they should part ways. What could have caused her to say such a thing...?
Seeking powerful weapons, Revy and Firis arrive at an ancient ruins. In the depths of the ruins, they encounter a powerful boss, and a battle ensues.

To take the alchemy license exam next year, Firis learns that she needs letters of recommendation from other licensed alchemists. She must search for licensed alchemists in towns and villages along her journey, and collect letters from them.
*Images are from the PlayStation®4 development version.