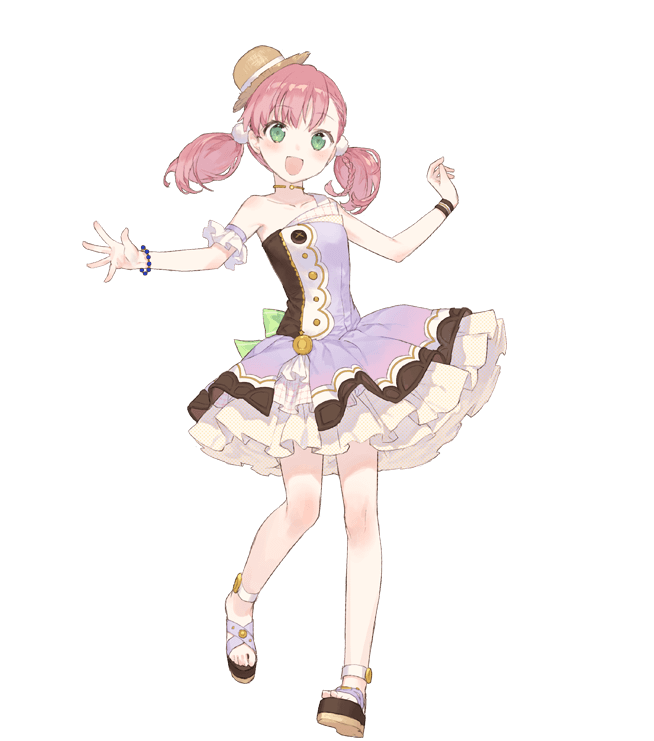 A Curious and Hungry Little Girl
Escha
Age: 11 / Occupation: Townsfolk
Illustration: NOCO
A young girl who lives in Flussheim. She's a bright and energetic girl with a big appetite. She has a healthy sense of curiosity, finding interest in all kinds of things.

She is good friends with Mea, and the two are often seen playing together.
*Images are from the PlayStation®4 development version.