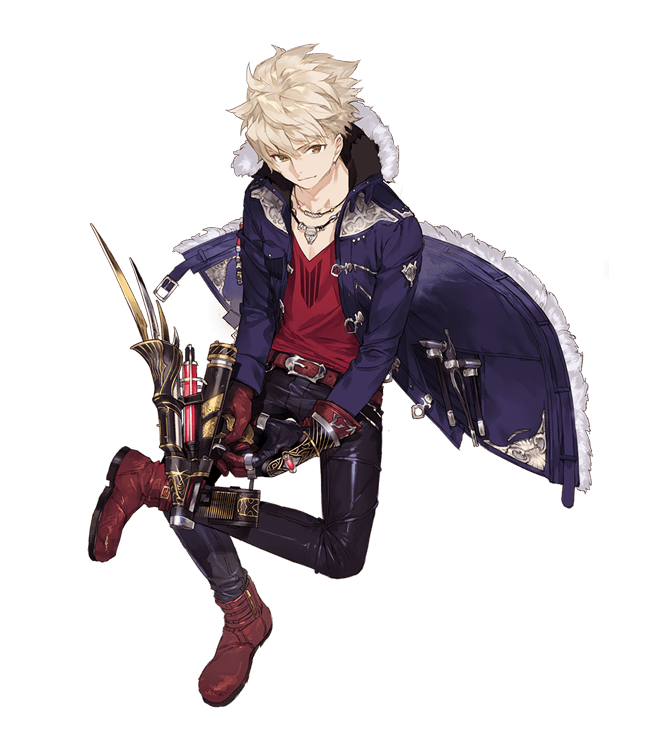 A Skilled Blacksmith who Enjoys Traveling
Logy
Age: 28 / Occupation: Blacksmith
Illustration: NOCO
A young blacksmith who enjoys traveling. He's serious and honest about his work, and once lived in the town of Kirchen Bell with Sophie and her friends.

He currently operates a blacksmithing shop in Flussheim, and has a good reputation among the townsfolk.

He gets along well with Kai, and they often go drinking together.
*Images are from the PlayStation®4 development version.