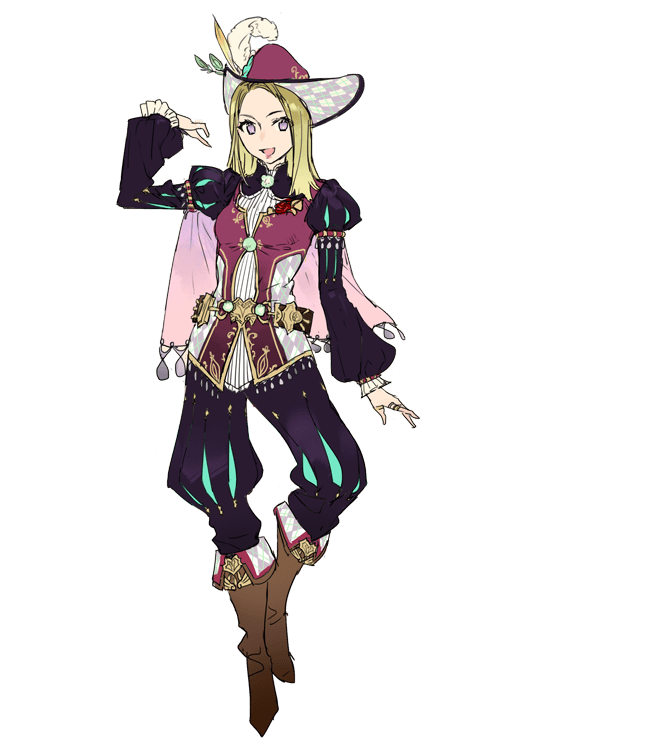 *Concept art.
A Singing Merchant Full of Emotion
Luis Bester
Age: 25 / Occupation: Minstrel
A minstrel Firis encounters during her travels. She also works as a merchant, selling various items.

For certain reasons, she dresses as a man. She has a light and cheery personality, with often changing facial expressions.

She enjoys singing more than anything, and even sings while doing business.
*Images are from the PlayStation®4 development version.