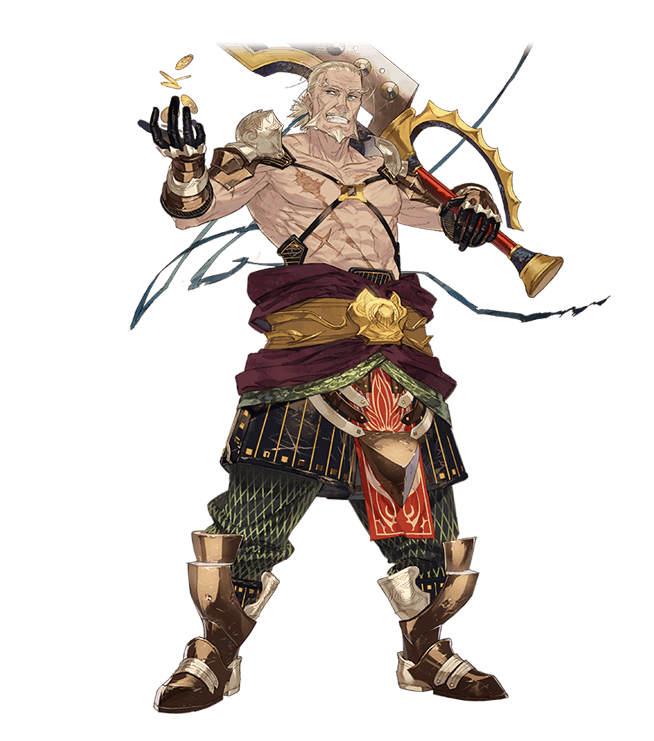 A Veteran Mercenary Considered "Immortal"
Angriff Dahlmann
Age: 55 / Occupation: Mercenary
Illustration: NOCO
A massive, aged mercenary. He has a long service history, and has traveled to many lands, slaying countless monsters. As a result, he has been nicknamed "Angriff the Immortal".

He needs money for a certain reason, and all he talks about is making money.

He loves alcohol, and visits taverns across the land to find the best drinks.
Angriff has a hearty personality and behavior. Using his massive frame, he swings a huge sword in battle to crush monsters!
*Images are from the PlayStation®4 development version.