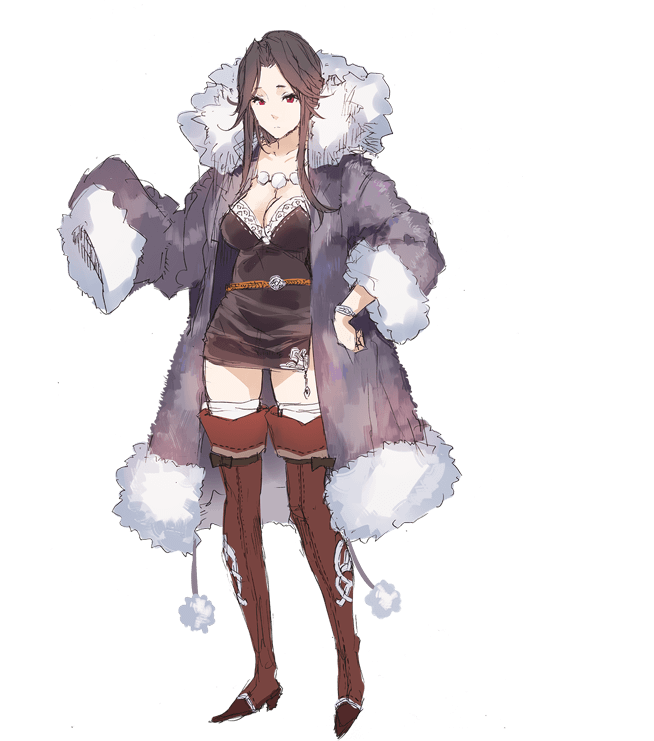 *Concept art.
A Carefree Hot Spring Manager
Henrikka Asmus
Age: 28 / Occupation: Hot Spring Manager
Illustration: Yuugen
A woman who manages a hot spring in the snowy town of Flocke.

She speaks with a soft and relaxed voice, and always seems somewhat sleepy. She sometimes shocks Firis with jokes that are hard to tell how serious they really are.

She loves seeing the soft expressions of people who enter the hot springs.
*Images are from the PlayStation®4 development version.