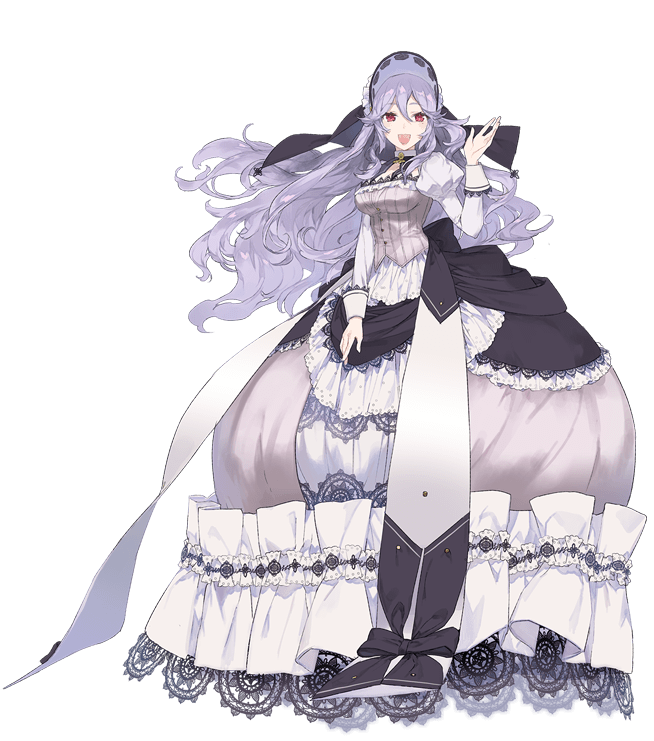 A Kind Hearted yet Airheaded Sister
Pamela Ibis
Age: ?? / Occupation: Nun
Illustration: NOCO
A nun who left her hometown of Kirchen Bell for training.

Despite her training ending, she bought too many gifts, leaving her broke and unable to travel. Thus, she has opened a shop in Reisenberg to make money.

She has a airy and warm personality, and she's a little hard to grasp.
*Images are from the PlayStation®4 development version.