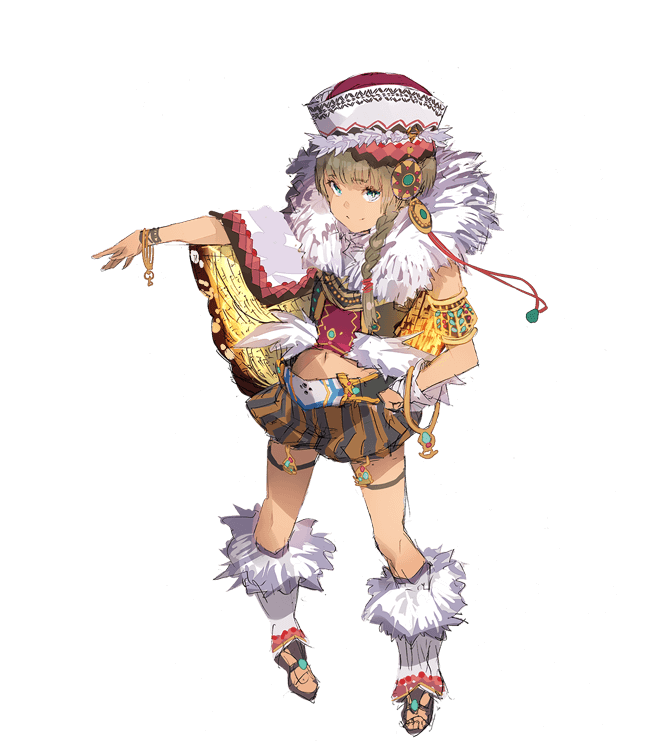 *Concept art.
An Elusive Traveling Boy
Meklet
Age: ?? / Occupation: Traveler
Illustration: Yuugen
A boy of mysterious origins who appears before Firis. He and Atomina always travel together, appearing and disappearing unexpectedly.

He has both the innocence of a child, and a haughtiness unfitting of his age.

Atomina's attitude sometimes grows gloomy, causing him some trouble.
*Images are from the PlayStation®4 development version.