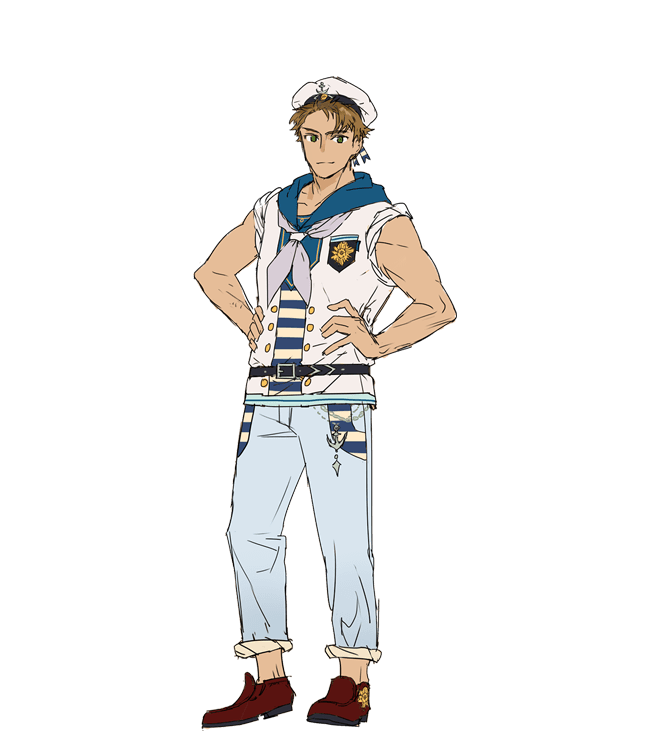 *Concept art.
A Sailor Passionate about Growing His Town
Kai Holthaus
Illustration: NOCO
A sailor living in the lakeside town of Flussheim. As expected of a sailor, he has a jovial and bright personality.

He works hard to develop the town of Flussheim, and prove it's not inferior to any other city.

He adores his younger sister Mea, and he's concerned about her growing more distant lately.
*Images are from the PlayStation®4 development version.