Usually, battles in this game consist of one character at a time taking a turn. Using a "Chain Burst" allows your allies to link attacks, swinging the fight in your favor.
Special Attacks from a Combo
Chain Finish for a Brilliant End

Characters take action when their turn comes up during battles in this game. Since you choose actions individually, you can respond more easily to the current situation. Some item effects, as well as monster actions and abilities, are now affected by the time of day and weather.

Each ally you travel with has a unique and powerful set of skills and abilities to use. These don't necessarily just deal damage. Many of them have effects to give you an advantage in battle.
Besides their main weapon, each character can equip a sub-weapon as well, usually a choice between 2 types. Weapons deal different kinds of damage, and also provide skills to use. Understanding which weapons to equip to fight monsters is key in this game.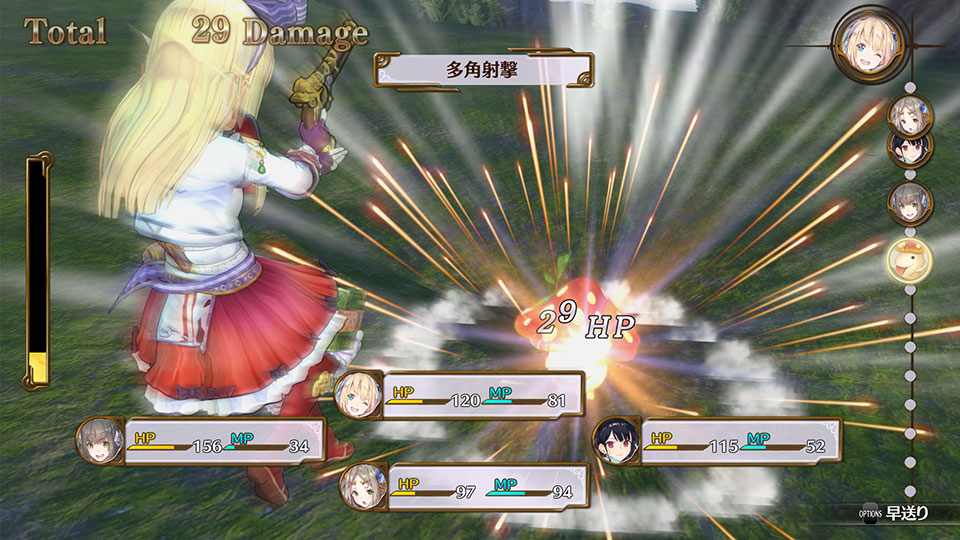 Ilmeria can use a gun as her sub-weapon. Guns have many unique skills tied to them, many of which consume MP to perform powerful attacks.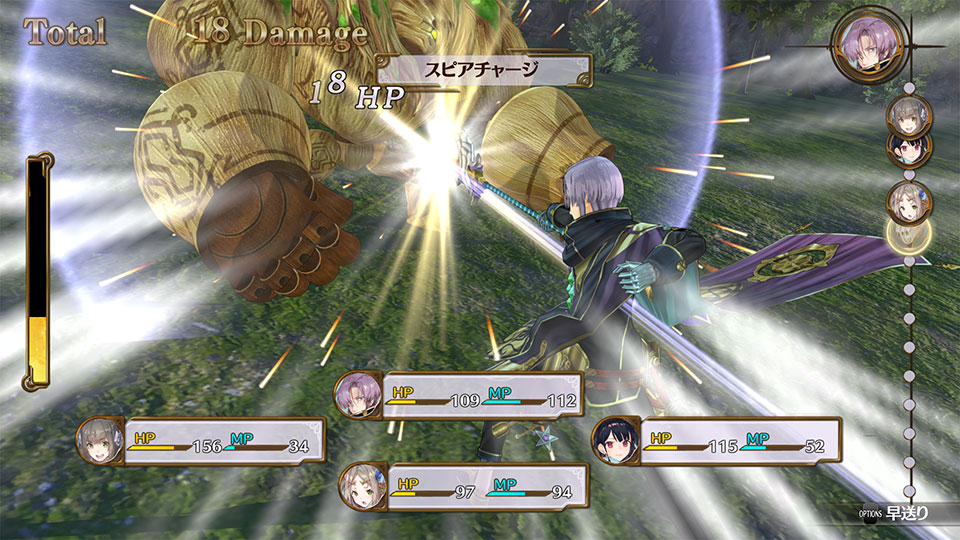 The swordsman Revy can also use a spear. Spears have many technical skills, such as lowering enemy stats.
*Images are from the PlayStation®4 development version.