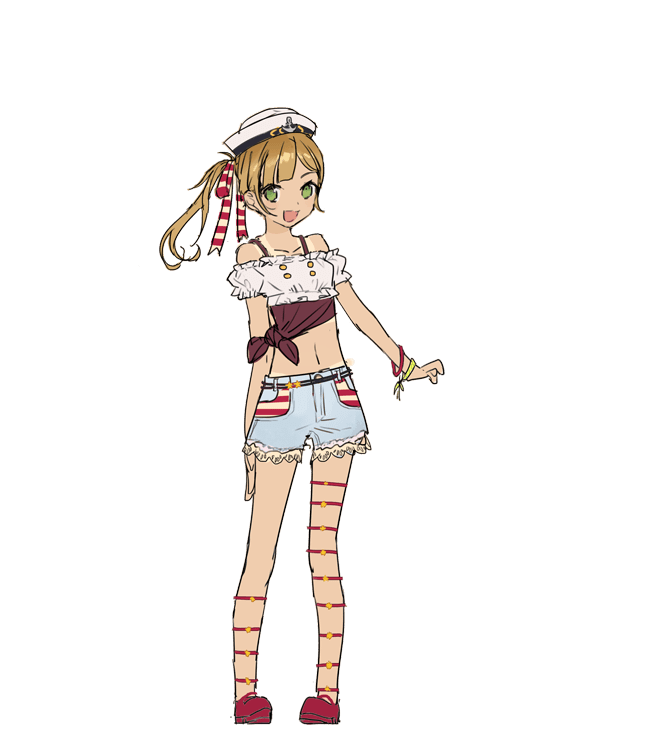 *Concept art.
A Tomboyish Girl Who Loves Fishing
Mea Holthaus
Age: 12 / Occupation: Shop Manager
Illustration: NOCO
A tomboyish and lively young girl who runs a shop in the lakeside town of Flussheim.

Her hobby is fishing, often leaving her shop unattended to do so. She likes mischief, causing some trouble for her older brother Kai. Lately, possibly due to her age, she has started acting a little colder towards him.
*Images are from the PlayStation®4 development version.